OUR PROGRAMS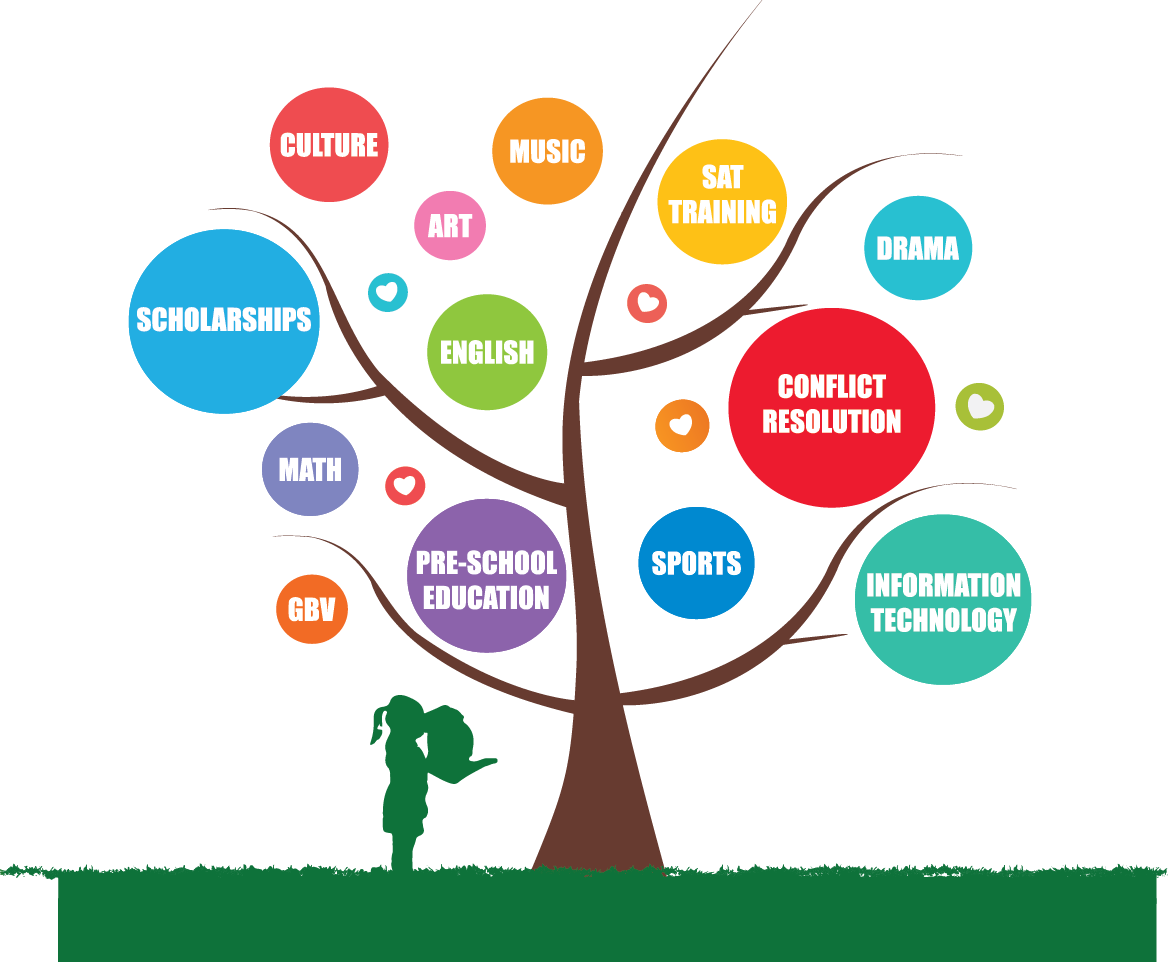 Education. Hope. Change. These are the three words that define our work at ULYP. Through education hope is rekindled. With this hope, the children, youth, and women work harder to change and become agents of change.
We facilitate this change though different strategies and methodologies. ULYP's programs are based on educational services in many areas including the academics, languages, arts, sports, leadership, team building, critical thinking, and more that are leveraged to achieve change at two levels: to empower children, youth, and women with new skills and knowledge, and to create a more united Lebanon.
ULYP believes in the importance of sustaining the impact of our programs, and therefore engages the teachers and parents of our students. Teachers who work with program participants in their own schools and communities attend and observe ULYP programs and engage in workshops to expand their understanding of age-specific education theory and best practices. Parents of participants come together for sessions to enhance their parenting skills through a better understanding of the congitive, social and emotional development of children and youth. ULYP's impact is therefore further disseminated as these adults spread their knowledge and are better prepared to support all the young people in their care, now and in the future.
Learn more about our different programs and their impact.
Active Programs Serving Children ULYP works with children ages 4-15 to build strong foundations for future success. These educational programs help children learn how to learn while developing self-esteem and self-worth.
Active Programs Serving Youth ULYP works with youth starting at age 15 to support their transition to young adulthood both academically and personally. Programs serving youth work to strengthen student academics and soft skills needed for higher education and the professional world. Our scholarship programs help to make higher education a reality for marginalized youth.
Previous Programs Learn more about ULYP's previous programs here. These programs are ready to be implemented again when funding is identified to continue serving communities in need.