Change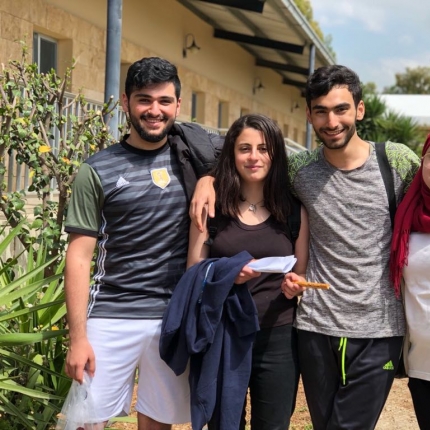 Change works with Palestinian and Syrian refugees currently in grades 11 and 12, working to unlock potential and support them through the door to higher education successfully. Change students engage in intensive English courses, university counseling and assistance with university applications. Furthermore, participants receive soft skills training aimed at developing analytical and creative thinking skills as well as practical skills valuable in today's job market yet too often missing from school and university curricula. Through the Change program, ULYP empowers participants to make a contribution to the development of their communities and Lebanon as a whole. The program's slogan says it all: Change starts with education.
Change 2018-2020 is implemented in partnership with the Abdul Aziz Al Ghurair Refugee Education Fund.
Change 2018 was in partnership with The Asfari Foundation.
ULYP's Change 2018 program was chosen as one of four winners of the Ockenden Prize 2019 - an international award that recognizes successful projects. Here are their words the announcement: "The judges said it won for its self-evident success rate educating isolated Palestinian and Syrian refugees, which will create a lasting legacy. The judges also felt that Change provides life skills, is transformative and should be a model project that can and should inspire other organisations with similar objectives."